Specialized Scion Technicians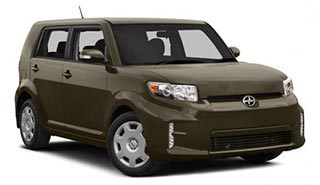 Toy Automotive is Denver's premier Scion service and full repair shop. Our Littleton service center is staffed by ASE Master certified technicians. Our shop is conveniently located in Littleton on the south-west side of the Denver metropolitan area. Our service center offers a comprehensive and complete range of preventative Scion services to keep your car in top running condition.
ASE Certified Master Scion Technicians
Because no one in Denver understands your car better, we service it right the first time. Many auto repair shops, often troubleshoot by "trying" things. Sometimes – this can be effective. Other times, it won't fix the problem and will just bring you back into the shop. That's a hassle you don't deserve. We get it right the first time because we have the right equipment, technicians specializing in Scion's, and the experience of fixing numerous other cars correctly the first time.
Denver Scion Repair with a great warranty
Toy Automotive is the only independent auto care facility in the Denver metro to offer a 3yr/36,000 mile warranty on ALL repairs and a 5yr/60,000 mile warranty on timing belt repairs (Call for warranty details). We are Littleton's complete auto service center – whether you need factory recommended services, a bumper to bumper diagnostic check and repair, a pre-purchase inspection, or are ready to trick out your Scion and take it's performance to the next level.
We are dedicated to maintaining top tier car care and customer service, for every customer – new or returning. We look forward to helping you with all of your car repair needs, so give us a call at (720) 379-7070 and schedule your next service or repair and allow our auto staff to demonstrate our excellence and commitment to you and your auto!